Toodle Bugz leg and arm warmers are a one-size functional fashion accessory that will fit most children from birth to six years up to the thigh. Older children, tweens, teens and adults can wear Toodle Bugz as well. Many use the Toodle Bugz as traditional calf height leg warmers, arm warmers, and open-toed socks.
Toodle Bugz warmers slip on quickly and are ideal for every baby from birth to teens.
Many use the Toodle Bugz leggings and arm warmers for:
Leg warmers for shorts and shirts

Looks adorable with your favorite cloth diapers

Under Skirts

Over/ Under Pants

Same pair can be used for legs and arms

Gives sleeves to your t-shirts

Protects crawling baby's knees and elbows

Fun forearm warmers for mom, big sister and even Grandma
Baby's thin skin is kept warm and protected.
New parents often struggle to keep their infant's thin skin covered with swaddling blankets that the baby can quickly kick off, but Toodle Bugz leggings can be pulled over shoes while baby is in any infant carrier, car seat, or swing, covering baby's legs.
Your baby will kick with delight as he or she watches their brain-stimulating print patterns of Toodle Bugz leggings kick in front of them.
Protects crawling baby's knees.
Toodle Bugz leggings keep baby's legs warm and protected from the elements as he or she crawls on hard or rough surfaces - protecting baby knees from carpet burns and scrapes.
Toodle Bugz leggings aid potty training toddlers.
Many toddlers have a clothing strike and refuse to wear pants while potty training. Toodle Bugz leggings are the perfect solution because they look great with toddlers's favorite cloth diaper colors, plus toddlers can easily pull training pants up and down while wearing their Toodle Bugs leggings.
Teaching Children to Dress themselves.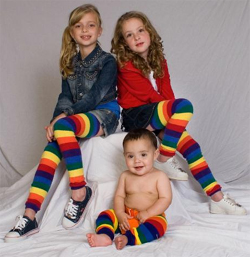 Toodle Bugz are perfect accessories that help build confidence as children learn to dress themselves with Toodle Bugz on their legs and arms. Toodle Bugz easily slips over shoes and clothes providing extra clothes just when they need it. Like wise, toddlers and children can quickly remove Toodle Bugs leggings and arm warmers as needed.
Caregivers love the convenience of leggings and arm warmers.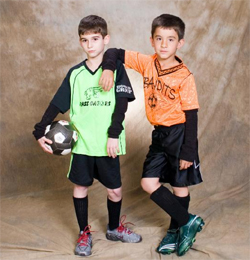 Toodle Bugs easily slip over clothes without removing shoes to put on long pants or pushing a shirt over an active child's head. Toodle Bugz warmers are the perfect outdoor accessories when the weather cools. Even in warm weather Toodle Bugs breathable fabric are handy for out door play. By giving them a light spray of repellent before putting on, Toodle Bugs keep the bugs and chemicals off your child's skin.